an Indonesian Art Archive
You are using a demo version of this website
Update 21 october 2021: the full version is now freely available for everyone.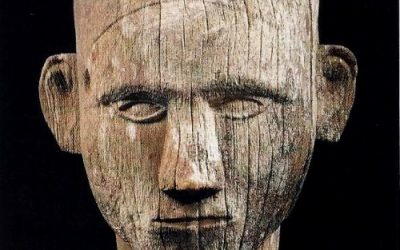 Specifications Height: 55 cm Material: wood Position: Gender: Indigenous name: head of a tau-tau Price realised: € 6.000,- Provenance Sotheby's Paris, 30-9-2002, lot 78 Publications Additional information Exceptional large head; notice the ridge...
Instructions
In order to refine your search, please add position and or material.
Contribute
If you think the text consulted needs an addition, for instance a publication in which an object is published, an indigenous name for a certain category of objects is lacking or you may have information regarding an object which you would like to share, please use the Contact sheet. This demo-indonesian-art-archive could be improved by your contribution.